Services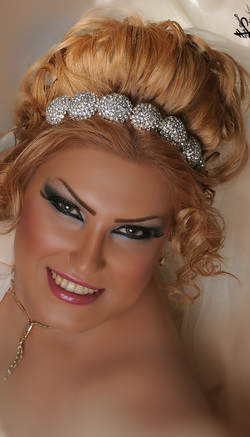 Amazing Brow is a fully licensed Salon . We pride ourselves on offering a wide range of beauty and skin care services, with an emphasis on threading. We have both the technical expertise as well as the experience to help you find the image you are looking for.

HERE ARE SOME OF OUR SPECIALTIES:

Eyebrow Threading Facial Threading
Body Threading Eyelash Extensions
Henna Tattoos Makeup
Permanent Makeup Skin Care
Full Nail Full Hair
Waxing Facial








---
What is Threading?
Eyebrow threading is a depilation technique which originated in India, and is also widely practiced in the Middle East. The hair removal technique is not just for the eyebrows: threading can be used to remove other facial and body hair as well. Eyebrow threading involves twisting a piece of thread, usually cotton, into a double strand. This double stranded thread is used to pick up a line of hair and then remove it, creating a very clean, precise line.Because it removes hair by the follicle, it is a reasonably long lasting hair removal technique as well. Repeat visits after two to four weeks are standard. For women who would like to pursue a more natural beauty regimen, eyebrow threading is a good choice, since it does not use harmful products or artificial chemicals.

Henna & Make Up ?

Henna and Henna painting has been used for hundreds of years. The leaves of the henna plant are dried and powdered to be mixed into a paste which is used to dye the skin, hair, nails and even fabric and leather. Traditionally henna is used on the hand and feet and gives a reddish/brown color, which lasts between 1-3 weeks. It is completely natural and painless.

Eye Lash Extension ?

An eyelash or simply lash is one of the hairs that grow at the edge of the eyelid but long eyelashes are considered as a sign of femininity in most if not all cultures. Like hair extensions, eyelash extensions are applied to create a fuller, longer look Aiming for an authentic, natural feel, they come in various lengths, colors and thicknesses, and can be worn during sleep, showering and swimming .

Permanent Makeup ?

Permanent Make-Up is the art of depositing small, and precisely placed, molecules of pigment directly into the basal layer of the skin. Permanent Make-Up is not intended as a substitute for topical make-up but as a base by providing permanent definition and color which can be further enhanced according to your own preference. All applications are customized with long lasting results!